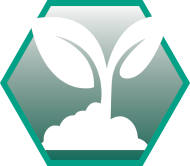 Contact us today for a FREE consultation.
Interested in achieving the curb appeal you've always dreamed of? Contact Hometown Pest and Lawn today to learn more about our treatment packages for your lawn, trees and shrubs. You deserve to enjoy your yard and flower beds without any nuisances. Partner with Hometown Pest and Lawn, don't wait until those creepy pests have invaded your home.
Hometown Pest & Lawn
Please contact us if you have questions about any of our services or to request service.
Give us a call today to learn more about how we can care for your green spaces.