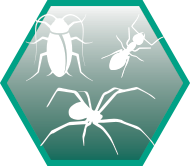 Create a Barrier for Your Home With Premium Pest Control
Do you find yourself purchasing expensive bug spray to safeguard your home? However, you are not seeing the results you need. If this is the case, it's time to call Hometown Pest and Lawn. Offering comprehensive lawn care and pest control services, Hometown Pest and Lawn provides you with an assessment of your pest problem and real solutions to help eliminate those creepy, crawling insects.
The last thing you want is for bugs and insects to take over your lawn and home.
Get rid of them now.
Create a barrier around your home or commercial business office with pest control services that work. Say goodbye to crickets, ants, spiders and unidentified bugs once you enlist the expert services of Hometown Pest and Lawn.
Want to learn more? Keep reading.
A Six-Treatment Program

Most homeowners opt for one-time services to eliminate bugs and insects in the home. However, you may not see the long-term results that you want and need. That's why hometown offers a seasonal program that features six applications per year, covering the perimeter of your home.
We target bugs and insects during every season, focusing on the types of creepers that migrate toward warm spaces such as your home.
Here is how it works.
Hometown Pest and Lawn offers a six-treatment program that targets four to six feet up and four to six feet out from your windows and doors.
To put it simply…
We focus on the areas around your home that are accessible from the ground. Our technicians will also provide any evaluation of your lawn's health to detect a potential cause for bugs and insects to invade. It's possible that you may benefit from our lawn care services that range from core aeration and over seeding to tree and shrub care.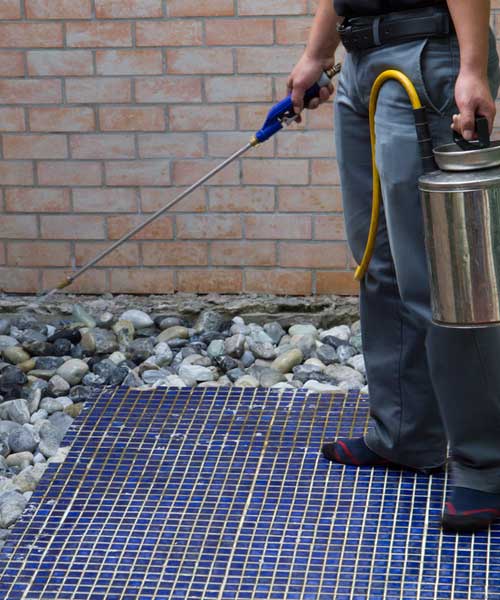 Is It Time to Call Hometown Pest and Lawn?

There's no question – the answer is Yes.
Hometown Pest and Lawn not only provides pest control for your outdoor spaces, but our technicians are also certified to treat for fleas, ticks, mosquitoes and more. Sign up for our treatment plan that provides six applications each year to safeguard your home.
All treatments are safe for pets and children, and our high-quality staff offers an initial assessment so you know your options before we begin work.
In addition to pest control, Hometown Pest and Lawn also offers comprehensive lawn services and tree and shrub care. These services go hand in hand with pest control and we are proud to provide you with a one-stop shop solution for your outdoor needs. From seeding, grub control and aeration to mosquito, flea and tick control, find the solution to enhance your curb appeal with Hometown Pest and Lawn.
Don't wait until those creepy pests have invaded your home. Contact us know for ultimate protection year-round.